Tommy Lee bails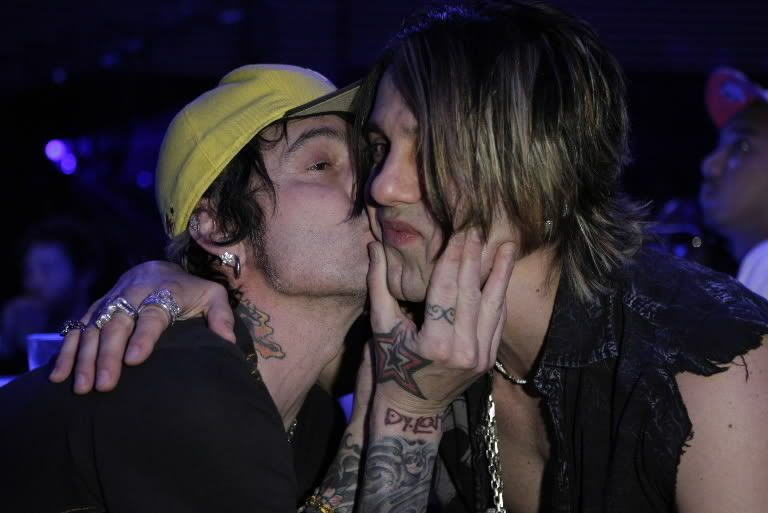 Hung out at the new Angels Rock Bar in Power Plant Live Saturday night, waiting for musician Tommy Lee to show up.
The line was super long, which meant we got there around midnight but didn't get in until 12:30 a.m. And (big surprise) Lee was MIA. Around 1 a.m., the DJ tried to explain Lee's absence by saying something to the effect of:

"Tommy Lee was seen making out with a man in Las Vegas. That man was magician Criss Angel."
Though Lee did smooch Angel at the MTV Music Awards (as pictured), I doubt that's what he was doing Saturday night.
(AP Photo/Kevork Djansezian)
Posted by
Sam Sessa
at 9:11 AM |
Permalink
|
Comments (4)
Categories:
Bars & Clubs