Fab Five Friday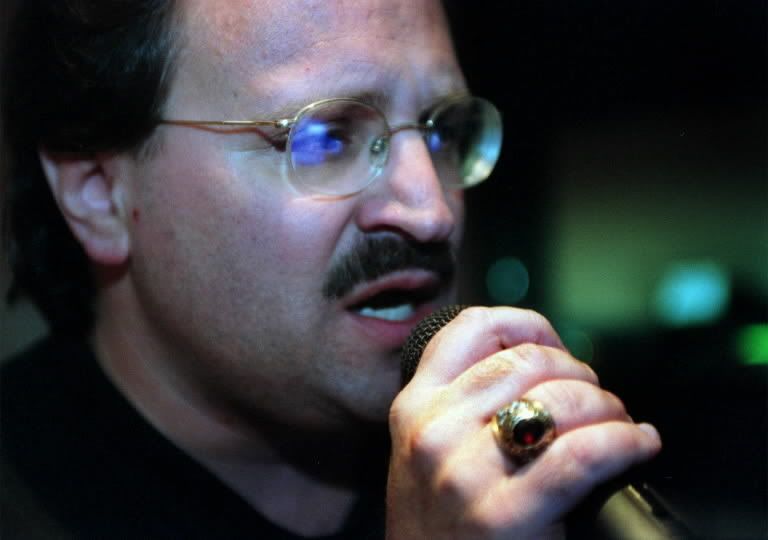 Here's my list of the city's best karaoke bars. Feel free to debate them.
1. Frazier's on The Avenue, 919 W. 36th St.

Yes, it's on everyone's top list, and for good reason. I gave the crowd here a taste of my soaring falsetto once, and they ate it up.
2. Walt's Inn, 3201 O'Donnell St.
Only been here once, but it sticks out as one of the craziest karaoke bars I've been to. The corner bar was jammed, and the wait for a song was long. But we had a blast.
3. Nevin's Cross Street Station, 31 E. Cross St.
Drunken, crazy karaoke. I've seen some hilariously sloppy performances late night at Nevin's.

4. 1.7th Generation, 123 W. 27th St.
Singing karaoke from your seat? Why not?
5. Nick's Fish House, 2600 Insulator Drive
I've never been, but I've heard good things about this karaoke night. I'm sure the crowd is full of Polo shirts and gelled hair, but I'll bet they sing a mean "Livin' on a Prayer."
(Chiaki Kawajiri/Sun Photographer)
Posted by
Sam Sessa
at 7:32 AM |
Permalink
|
Comments (2)
Categories:
Fab Five Fridays