DeGroen's: false advertising?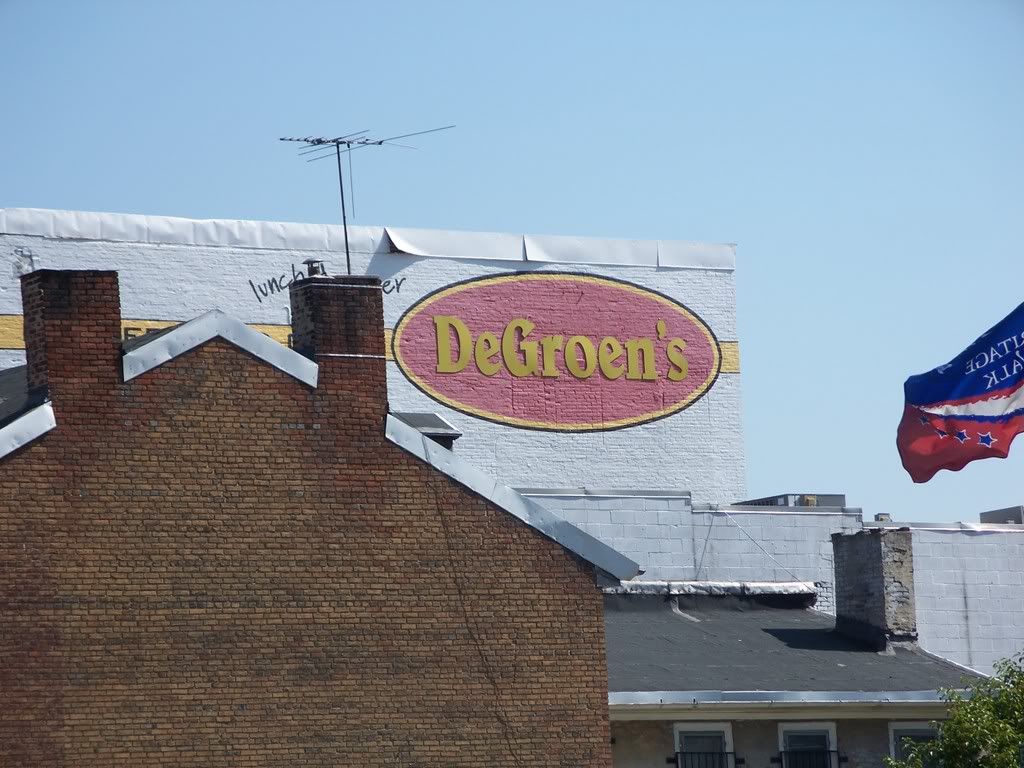 Whenever I'm driving on President Street, I always notice the old DeGroen's building, with its big logo.
A couple days ago, I snapped the picture to the right from my car.
From this angle, it's hard to see, but the words "lunch + dinner" are written just to the left of the DeGroen's stamp.
DeGroen's was a restaurant and brewpub until it closed a couple of years ago.
I never got the chance to go to DeGroen's before it closed, but I've heard good things about it from local beer geeks.
I just wish someone would either paint over or remove the logo. I'm sure plenty of people have tried to find the place, only to discover it's been shuttered for some time. It's really misleading.
DeGroen's still brews beer, though out of state, now, I think. And I don't think there are any plans to bring back the brewpub. So, DeGroen's people, if you're reading, please remove the sign.
(Photo by me)
Posted by
Sam Sessa
at 10:48 AM |
Permalink
|
Comments (1)
Categories:
Bars & Clubs