'The Wire' takes over a downtown bar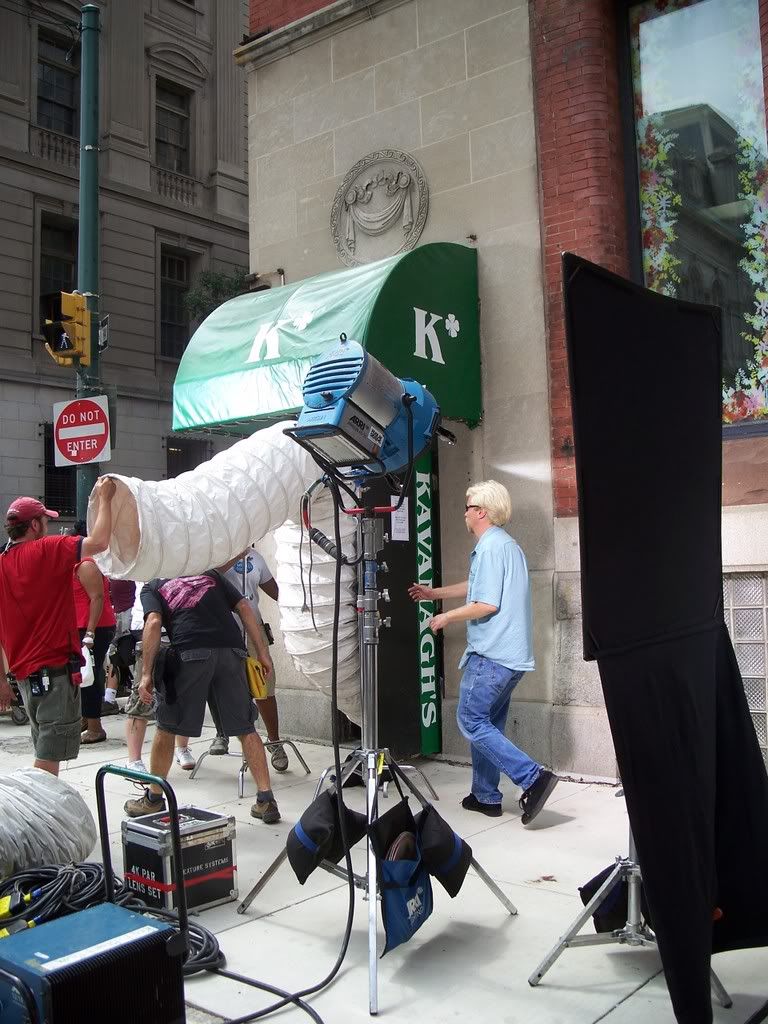 At first, I thought the Sidebar Tavern was on fire.
Cops and utility people swarmed outside the place yesterday afternoon, darting inside and back out onto the sidewalk.
Then I saw the green awning where the Sidebar logo should have been and thought a new bar named Kavanagh's had taken its place.
Finally, I realized it was the crew from The Wire setting up for a shoot.
I'm not sure whether they used the Sidebar the first time, but I remember Kavanagh's was the scene of Ray Cole's wake in season three.
I wonder if someone else dies in season five ...
Posted by
Sam Sessa
at 7:55 AM |
Permalink
|
Comments (1)
Categories:
Bars & Clubs