Fab Five Friday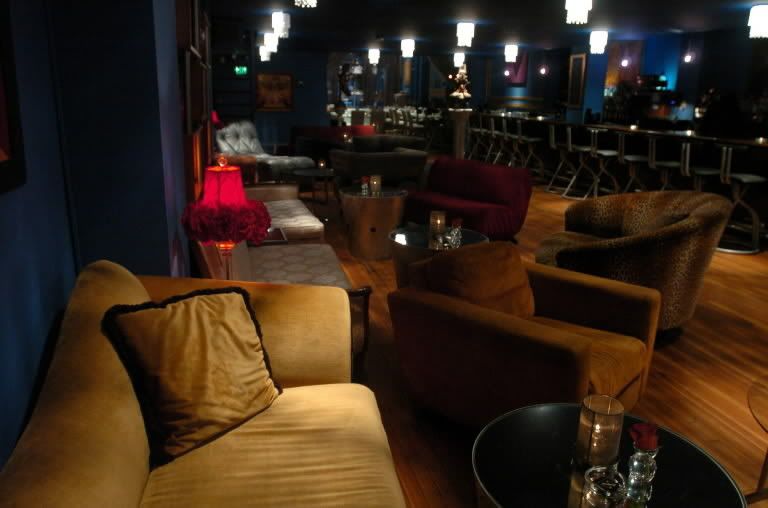 Here's my list of the best places to lounge in the city. Remember -- these aren't just places that call themselves lounges. These are places you can actually relax.
1. The Living Room Lounge at the Waterfront Hotel, 1710 Thames St.

When I'm in Fells Point and need to chill out, this is where I go. Downstairs gets packed crazy with loud live music. But the upstairs lounge, with its wood paneling, fireplaces and leather furniture you can sink into, is almost always calm and quiet.

2. Red Maple, 930 N. Charles St.

More than five years after it opened, Red Maple is still one of the city's go-to lounges. Though it tries too hard to be like New York City (and I've never been able to get over the $10 cover), Red Maple can be irresistibly hip.
3. Ixia, 518 N. Charles St. (pictured)

Yes, it's a little stuffy and a little pretentious. But those vintage couches and chairs by the bar are pretty comfy. And, with the awesome new nitrogen bar run by Tom Cusack, Ixia has a drink list you won't find anywhere else.
4. The Den, 3327 St. Paul St.
Here, the decor is sharp and swanky: beds, booths, a cherry wood floor and granite bar. Go there on a Thursday night or early on Friday or Saturday, before the annoying Hopkins frat crowd takes over.

5. The Brewer's Art, 1106 N. Charles St.

I agonized over including this one, because it topped the list of places to take your snobby hipster friend from Washington a couple weeks ago. But the upstairs lounge is a prime place for kicking back. And the beers on tap are awesomely delicious. Plus, it's recently smoke-free.
(Kim Hairston/Sun Photographer)
Posted by
Sam Sessa
at 8:36 AM |
Permalink
|
Comments (4)
Categories:
Fab Five Fridays