The ATM of the future
Sometimes when we're out in Federal Hill, we stop by the 7-Eleven on Light Street for a quick snack. Every time, I marvel at this: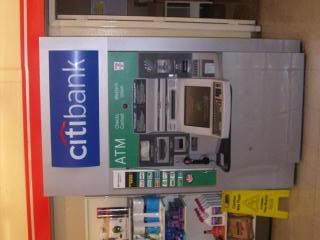 On this machine, you can withdrawal money from your bank account, make a phone call, wire money overseas, bake a muffin and launch a nuclear missile strike.
When I walk by it, I imagine it asking, "Shall we play a game?"

Me: Love to. How about Global Thermonuclear War?
Machine: Wouldn't you prefer a nice game of chess?
Me: Later. Right now, let's play Global Thermonuclear War.

Anybody get that awesome '80s reference? Hint: Matthew Broderick.
Also, if there really are Transformers hiding among us as the new movie suggests, this machine has to be one.
Posted by
Sam Sessa
at 2:24 PM |
Permalink
|
Comments (2)